The Montblanc Boheme collection embodies a blend of traditional craftsmanship and contemporary design. As one of Montblanc's illustrious collections, Boheme reflects the brand's dedication to producing functional art that serves everyday writing and professional needs.
The significance of the Boheme collection lies in its ability to cater to both the aesthetic and functional demands of discerning customers. Its distinctive features include retractable nibs on fountain pens, which add a touch of modern convenience to the traditional writing instrument. Additionally, the Boheme collection showcases a range of writing instruments with exquisite designs, often adorned with precious stones and metals, reflecting Montblanc's commitment to luxury and quality.
This collection not only stands as a testament to Montblanc's legacy in high-end pen manufacturing but also captures the modern-day essence of portable luxury, making a statement for those who appreciate the finer things in life. Through Boheme, Montblanc continues its journey of marrying tradition with innovation, creating timeless pieces that tell a story of heritage and modernity.
History #
The Montblanc Boheme collection traces its roots back to the early 2000s, embodying a fresh take on Montblanc's traditional ethos of high-quality craftsmanship and timeless design. This collection was conceived to cater to a growing demographic of discerning clientele who appreciate the blend of form and function in their writing instruments.
Important milestones within the Boheme collection's journey include the introduction of various designs and styles, which expanded its appeal to a broader audience. The addition of retractable nibs in certain models marked a significant change, marrying the elegance of classic fountain pens with modern convenience.
The evolution of the Boheme collection over the years reflects Montblanc's ability to adapt and innovate within the luxury writing instrument market. Each change and addition to the collection has not only enriched its variety but also solidified Montblanc's reputation as a leader in producing sophisticated, reliable, and aesthetically appealing writing instruments. Through the Boheme collection, Montblanc continues to honor its heritage while embracing the needs and desires of contemporary consumers.
Design #
The Montblanc Boheme collection is lauded for its impeccable design that encapsulates traditional elegance and modern aesthetics. At its core, the design ethos of the Boheme collection marries functionality with a sophisticated appearance, a hallmark of Montblanc's craftsmanship.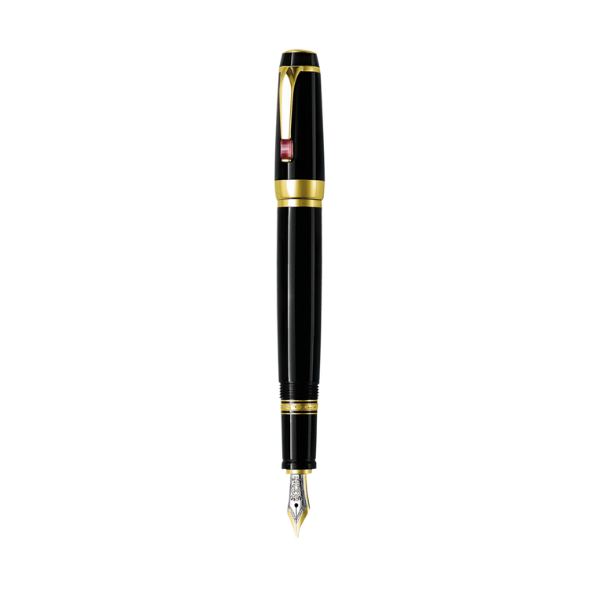 Various styles within the collection offer a range of aesthetics to suit individual preferences. From the understated elegance of the Boheme Doue to the ornate detailing on the Boheme Rouge, each style presents a unique personality while maintaining the high standards of design synonymous with Montblanc.
Color options within the Boheme collection are meticulously chosen to evoke a sense of luxury and refinement. The color palette ranges from classic blacks and silvers to vibrant reds and blues, offering a spectrum of choices for discerning clientele. The use of precious metals and stones in some designs further elevates the collection, embodying the essence of luxury that Montblanc is known for.
The design of the Boheme collection also extends to the functional aspects of the writing instruments. Features such as retractable nibs, smooth twist mechanisms, and ergonomic grips are thoughtfully integrated to ensure a seamless writing experience, showcasing Montblanc's commitment to blending aesthetic appeal with practical utility. Through the Boheme collection, Montblanc has once again demonstrated its prowess in creating timeless designs that cater to both contemporary tastes and functional requirements.
Technical Specifications #
The technical prowess of the Montblanc Boheme collection is evident in the choice of materials and manufacturing techniques employed. The use of high-quality materials such as precious metals, resin, and sometimes precious stones, reflects the brand's commitment to delivering products that are both aesthetically pleasing and durable.
Manufacturing techniques are a blend of traditional craftsmanship and modern technology. Each writing instrument within the Boheme collection is meticulously crafted, often by hand, to ensure precision and reliability. The processes involved in creating these pieces are carried out by skilled artisans who uphold Montblanc's long-standing tradition of excellence.
Technological innovations are also a significant part of the Boheme collection. The introduction of retractable nibs in fountain pens, for example, showcases Montblanc's ability to innovate while staying true to traditional design principles. This feature not only enhances the convenience of using the pen but also adds a modern twist to the classic fountain pen design.
Functionalities within the Boheme collection are designed with the user's comfort and ease of use in mind. Smooth mechanisms for cap closure and ink refill, along with ergonomic designs, ensure that the writing instruments are as practical as they are elegant.
Product Range #
The Montblanc Boheme collection boasts a diverse range of writing instruments catering to a broad spectrum of tastes and preferences. This range includes fountain pens, ballpoint pens, and rollerball pens, each with its own unique design elements inspired by the Boheme aesthetic.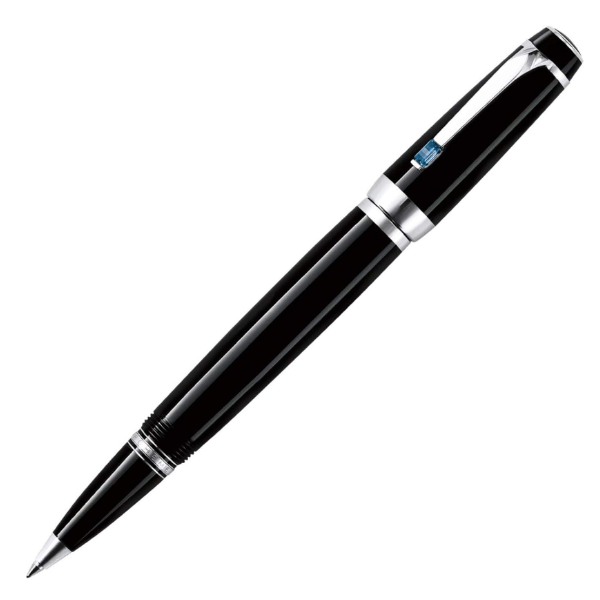 Various products within the Montblanc Boheme collection exhibit a blend of traditional craftsmanship and contemporary design. The collection offers different models like the Boheme Bleu, Boheme Noir, and Boheme Rouge, each presenting a distinct style while maintaining the core design ethos of elegance and functionality.
Special editions and limited editions are a hallmark of the Boheme collection, offering exclusive designs for collectors and enthusiasts. These editions often feature exquisite materials, intricate designs, and a higher level of craftsmanship, showcasing Montblanc's dedication to creating unique, high-quality writing instruments.
Reception and Impact #
The Montblanc Boheme collection has been warmly received in the market, striking a chord with both collectors and everyday users. Its market performance is a testament to the blend of elegance, functionality, and quality that it brings to the table.
The impact of the Montblanc Boheme collection on the industry is notable. It has set a high standard for luxury writing instruments, further cementing Montblanc's position as a leader in this niche market. The blend of traditional craftsmanship with modern design elements has also inspired other brands in the industry to innovate.
On the brand itself, the Boheme collection has contributed to reinforcing Montblanc's image as a purveyor of high-quality, luxurious writing instruments. It showcases the brand's ability to evolve with the times while staying true to its heritage, thereby appealing to a broad range of consumers across different age groups and preferences
References #
In this section, references to relevant books, articles, and websites will be provided for readers who wish to delve deeper into the Montblanc Boheme collection and its impact on the luxury writing instrument industry.
"Montblanc: Writing Instrument Pioneer" by Max Lippmann (Book)
"The Art of Writing: Montblanc's Legacy" by Helen Clarke (Book)
"Elegance in Writing: The Boheme Collection Review" – PenWorld Magazine (Article)
"Montblanc's Journey Through Innovation" by Sarah Adams (Article)
"MONT BLANC BOHEME BALLPOINT VS. FOUNTAIN PEN" by Sarah Leticia Afreh (Article)